It is here again! Chemigate's yearly Fitness Campaign arrives to kick off the new year with a bang and to provide sporty fun to boost your body and mind. Put together your own sports team and join in!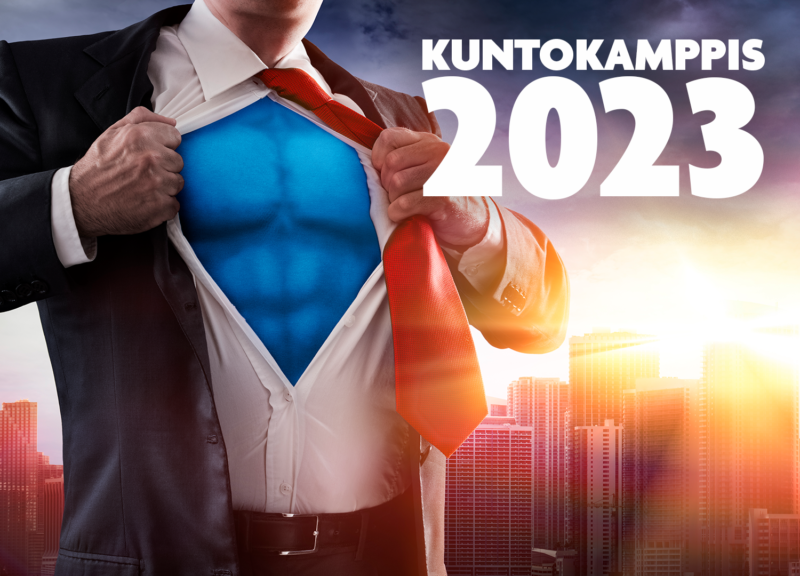 We challenge you and your workmates to take part in the 14-week Fitness Campaign between January 16 – April 23, 2023. The idea is to recharge your batteries with the help of brisk exercise, doing whatever sport you like best. It pays to participate, as even smaller doses of exercise will make you feel better and help you cope both at work and in your free time. After these campaign weeks you will be able to greet the spring with a lighter step!
So, put together your own team at work and get a move on. The campaign has a moderate aim in terms of exercise, and it is suited to sports enthusiasts at any level. Each member in your team must work to gain a minimum of 2.5 sports points each week – and no more than half an hour of exercise is needed for one point. You can find the detailed campaign rules online at the Fitness Campaign page (rules).
During these weeks, the teams' total results are recorded at http://kuntokampanja.chemigate.fi for everyone to see. You can also share your own or your team's feelings and thoughts on Instagram using the hashtag #ChemigateHiki.
Register your team
Email us with your team's name, members' names, and contact person no later than January 13, 2023 at marketing@chemigate.fi. You can also email this address to get more information about the campaign if you like.
You can support voluntary work by the Finnish association of Hope ry
It has become a tradition for the campaign to collect not only sports points but also donations for good causes. This time we have chosen Hope, an association that functions through voluntary work, to help families in need. Hope donates clothes and other items, and supports children and young people by increasing their access to hobbies and leisure experiences.
If you like, you can take part in collecting funds for these activities:
• As you register your team, tell us the sum that you would like to donate per each sports point you amass.
• At the end of the campaign, send your team's donation on the Hope ry website.
Please note that participating in the Fitness Campaign does not require any donation –– you are more than welcome to join anyway.
Here's to a healthier you and me!