One of the perks of my job as the official blogger for Chemigate is that I get to visit places I didn't even know existed. While Lapua, the location of Chemigate's headquarters, regularly features in television's match results for 'pesäpallo,' Finland's answer to baseball, to this Espoo-based student, Mietoinen and Kaipiainen sounded more like a pair of Vaasan Sport ice hockey defenders than place names. Where can these two mythical towns with their Chemigate offices be found then, and what are they like?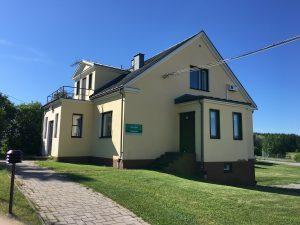 I enjoyed the opportunity to visit Chemigate's facility in Mietoinen in the summer. It came as a pleasant surprise that Mietoinen was only about half an hour's drive from Turku – if GoogleMaps was anything worth going by. While the town is 200 km – or a two-hour drive – from Otaniemi in Espoo, its proximity to the city of Turku means that no one would describe it as being in the middle of nowhere. That might explain why the Mietoinen facility has not had a degree student as a temporary employee for some years. Because of this, I couldn't get another student's views on the place's potential as a summer job location, but based on the impression I gained during my day trip, I can say that Mietoinen offers a pleasant working environment. Particularly the down-to-earth lunch place run by an elderly couple only a stone's throw away from Chemigate's office is worth mentioning. It offered just the kind of authentic and nostalgic experience I've learned to appreciate after all the Sodexo and Amica workplace canteens.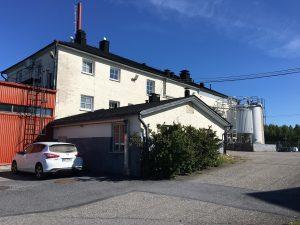 Kaipiainen, which is home to another regional Chemigate office, recently merged with the city of Kouvola. To gain an objective view on the place, I interviewed Lauri Mäkinen, who has worked at Chemigate's facility in Kaipiainen as a supervisor/production designer over his summer holidays. The job allowed Lauri, who is a fifth-year chemistry student at the University of Helsinki, to put his theoretical knowledge to work. He explained that last summer his job involved "designing the production of starches, fixatives, hydrophobic sizes and strength polymers in accordance with the customers' needs and orders, placing orders for raw materials, and recording production information in the enterprise resource management system. In addition, the tasks included arranging transport for product deliveries."
Based on this, it seems that at least in terms of responsibility, Kaipiainen has a lot to offer to a student with initiative who hopes to gain experience. But what was accommodation like in the outskirts of Kouvola? Let's hear what Lauri had to say:
"I rented a house a couple of kilometers from the factory for the summer. As I grew up in a house in the countryside, I really enjoyed the peace and quiet afforded by my lodgings. The contrast with the hustle and bustle of Helsinki was refreshing. The outdoor chores that needed doing were a welcome change from living in an apartment in Helsinki. And because my workplace was so close, I could easily cycle to work whenever I wanted to."
Lauri only agreed to disclose the exact rent off the record, but I can reveal it was ridiculously low, at least compared with what I have to cough up for my studio apartment in Espoo. And the interesting work assignments and amazing living conditions were not the only positives Kaipiainen had to offer: the region also boasts plenty to see and do. Lauri particularly enjoyed the opportunities for fishing and other outdoor activities, the hiking routes of Repovesi National Park and Kouvola's pesäpallo team's home games. After the pesäpallo season, avid sport fans can cheer on Kouvola's ice hockey and basketball teams that play at the highest level of their respective national leagues. It has to be said that having a top-flight team in three major sports is a feat that not many Finnish cities have managed.
But could Lauri, after spending recent years in the busy capital region, consider doing another at the Kaipiainen plant?
"I'd be happy to work in Kaipiainen for another summer, or even several summers. I'm really interested in applying my theoretical knowledge of chemistry to industrial processes. Now that I'm familiar with the job and the factory, I think I could really devote my working hours to the plant's processes and the chemistry behind them!"
An impressive answer. In addition to the town, Chemigate's work community and opportunities offered by the job clearly made a strong impression on Lauri.
"I think Chemigate has a great workplace atmosphere and team spirit. I felt that I blended in straightaway. I particularly appreciate Chemigate's use of Finnish materials, and its customer-oriented approach and long traditions in production, which are based on the company's extensive expertise in the manufacture of modified starches. The company's products are also bio-based, which is a bonus."
I have to say that I hadn't expected to hear such glowing praise for Kaipiainen and Chemigate from Lauri. It could well be that Chemigate's Kaipiainen plant will be inundated with job applications from keen engineering students before next summer.
*The passages in Italics are direct quotes by Lauri Mäkinen, who worked as a supervisor/production designer at Chemigate's plant in Kaipiainen last summer.