A gardener's spring
It's late summer, 1995, and the weekend has just begun. Markku has just returned home from a long test drive in Eastern Finland. He lifts his gaze from the stack of newspapers he picked up from the mailbox and, to his confusion, sees two police cars parked on the side of the road in his reputable suburb in Raisio.
The cars look familiar; Markku and his wife, Laila, had seen them before on a few weekends. Instead of joining his family, Markku starts walking towards the police. "Maybe one of the teenagers in the neighbourhood has gotten into some trouble?" Markku thinks to himself. His confusion turns to irritation when both police cars rev their engines and drive off, as if running away from him.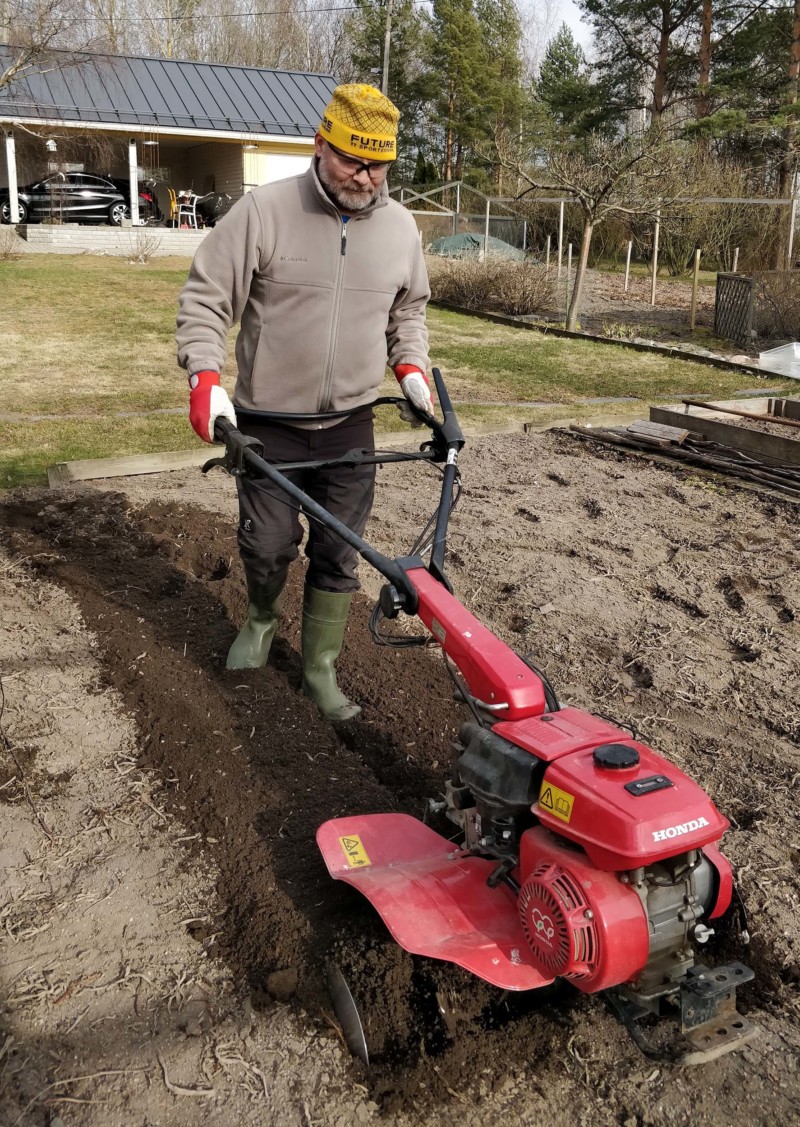 It is not until some time later that it comes to light that Markku's extensive plant lights have caused the police to come to some erroneous conclusions on what this green-thumbed chemical industry professional is actually growing in his greenhouse. Thus the legend of Kaanaa's very own 'Walter White' was born, long before the pilot of Breaking Bad hit the airwaves. However, the truth is that even though Markku's detailed records list more than 200 different plant species, he has never grown hemp, cannabis or Mary-Jane.
Markku's hobby started years ago in Jämsä. The family he was born to was not the wealthiest. They grew hay and barley in Jämsä and kept livestock. The young but rather quiet boy came up with the idea of becoming self-sufficient. First, Markku planted carrots, but then moved on to various species of berries. The story does not tell which came first, enthusiasm or talent, but soon the boy had decided that gardening would be the right career for him.
The school he had his eye on was far away, in Nurmijärvi. However, the father of the family made a decision that may have seemed harsh at the time but should make the Finnish paper industry feel incredibly grateful, indeed; Markku was sent to technical school in Valkeakoski. After graduating with flying colours, he supplemented his education with business training in Jakobstad.
Markku started his career in the field of paper chemistry with Raisio Group in 1982. He started getting paid a year later, when someone remembered to notify the payroll office of the young pump pusher. By this time, Markku had already built a reputation for himself as a reliable and persistent customer service engineer in the paper industry. A few years later, he could add Raifix and Raibond to his portfolio. Their development was continued, and the fourth generation is now included in Chemigate's portfolio under the name PrimeBOND.
In 1985, a talented young woman named Laila was hired to assist Markku in his work. The couple call it an 'occupational hazard' that they got used to each other's company when touring the Finnish paper mills.
If Markku had left his childhood fascination with gardening behind him when the obligations of the paper industry and family life pulled him in different directions, we probably would not be interviewing him right now. As thousands of paper industry professionals have sadly realised at nightclubs, on dance floors and on Tinder, this profession alone does not make you interesting.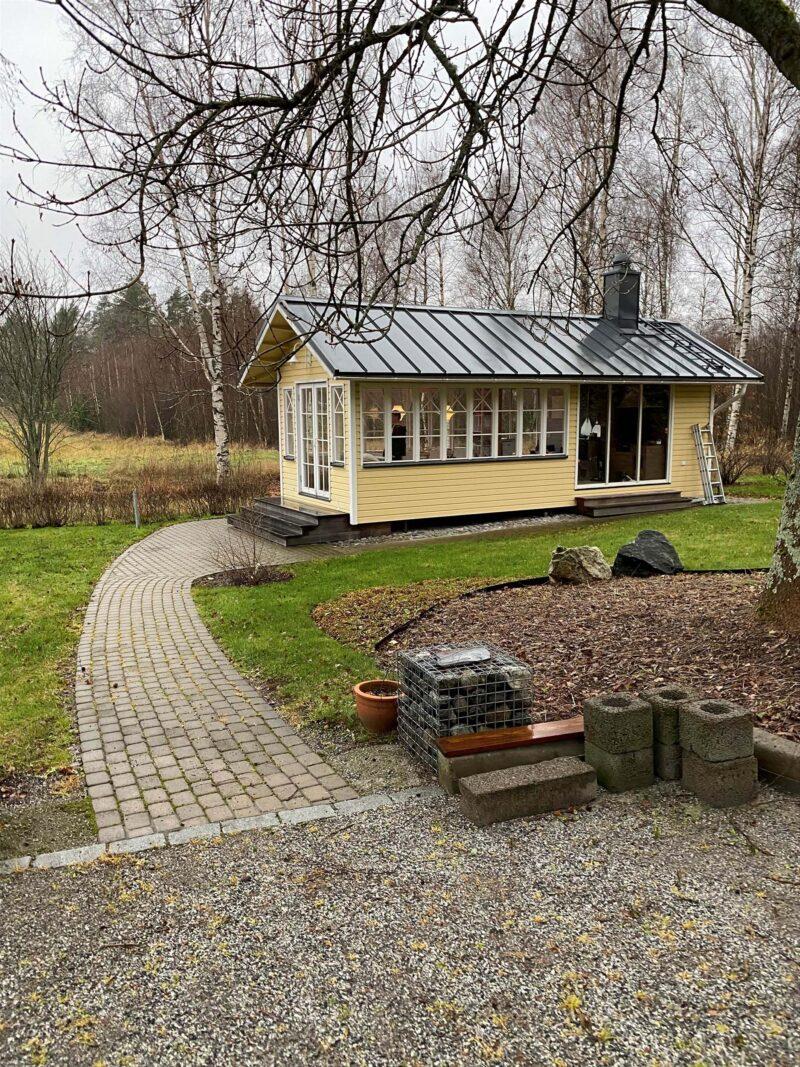 When I arrive at Markku and Laila's garden in the autumn, the backyard seems abandoned and grey. However, a closer look reveals that it is really more like an animal at rest steadying their breath, like a phoenix ready to burst into full bloom upon awakening. While being served grilled salmon with risotto on the glazed terrace, I get to hear all about a gardener's autumn. For example, I find out that berries tend to ripen a whole month earlier now than 35 years ago, when Markku first started gardening in Raisio. Undoubtedly, climate change deniers will now take a sip of silver water before tweeting about how Markku's berries are victims of the media's brainwashing campaigns. While the garden is quietly gathering strength for the next growth season, there is still plenty to be done, such as making jam and juice. Beefsteak tomatoes must also be turned into soup or pasta sauce. These are then frozen for later use. By the way, this family has three freezers. Maybe by now, Markku can breathe freely and trust in his self-sufficiency?
When I ask for advice for customer service engineers just starting their careers, I receive three answers: perseverance, winning the customer's trust, and patience. Markku has developed hundreds of applications together with his customers. He knows how to make liquid cartons coffee-proof or how to optimise the dosage of other chemicals when cationic dry strength additive is added into the process. About eleven years ago, we didn't yet know that we needed Markku but, luckily, he told us. I remember how he came to me and stated that he would become a partner. Not that he would like to; that he would. I am very thankful that Markku postponed his gardening career, as we would not have made it without him. The truth is that Markku is entering his autumn as a paper engineer. But this will be followed by a gardener's spring.
In the end, Markku reminds me that he will get to challenge the next participant. It seems that I get to go angling for pike perch. How do you feel about that, Vesa Rämä?